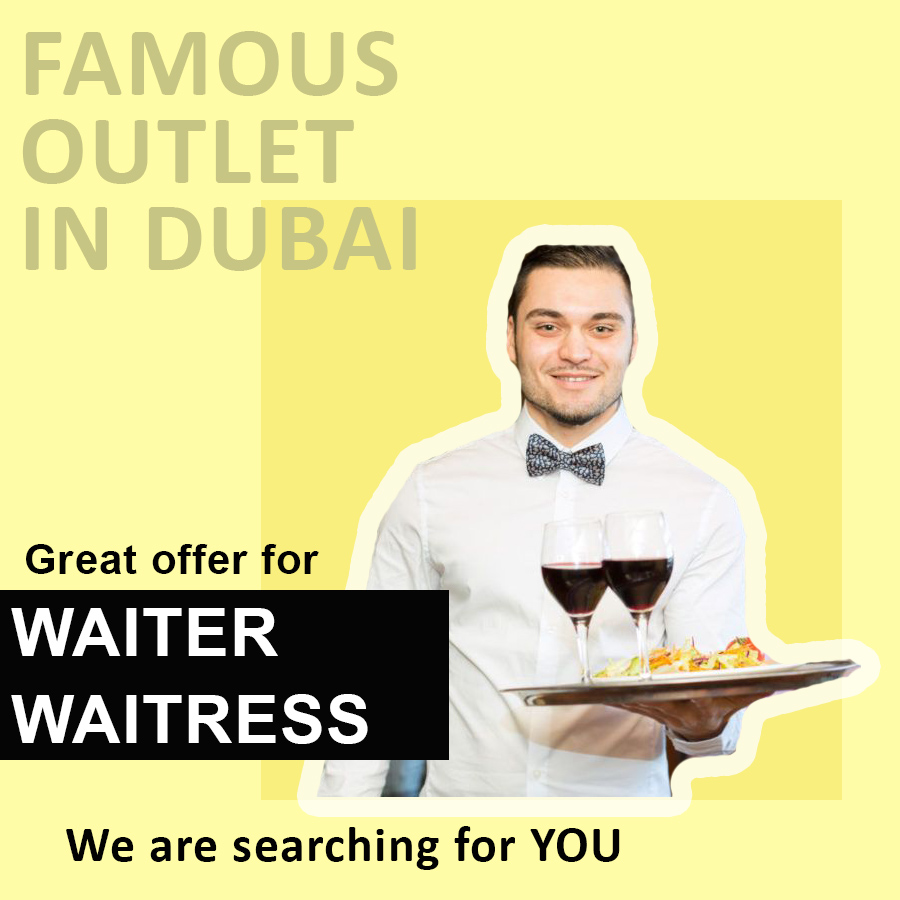 Fantastic opportunity to develop in F&B sphere.
Searching for Waiters/Waitresses salary up to 7000 AED (1900 $) per month.
Requirements:
5 * Luxury environment background;
Italian profile or Italian culture knowledge;
Strong personality;
Dubai experience (an advantage);
Interpersonal skills;
Well-presented.
Obligations:
Greet the customer in an appropriate manner.
Assistance in choosing dishes;
Take orders from patrons for food or beverages;
Serve dishes and beverages;
Service guests;
Collection of payments from customers.
Working conditions:
Basic salary up to 7000 AED (1900 $) + tips ;
Globally well-known luxury outlet located in Dubai;
Official employment with UAE Laws;
Employer provides medical insurance and covers flight/visa costs;
Temporary accommodation on arrival can be organized.
If you are interested in this job position we would be glad to revise your CV: info@ukrstaff.com
In subject please mention: CV4WT
P.S. — Lacking experience but are strongly willing to take this opportunity? Please send your CV and a 1-minute video (that will include your introduction, brief description of your experience and skills and explanation WHY you want this job) via Viber/Whatsapp/Telegram +380984747755.