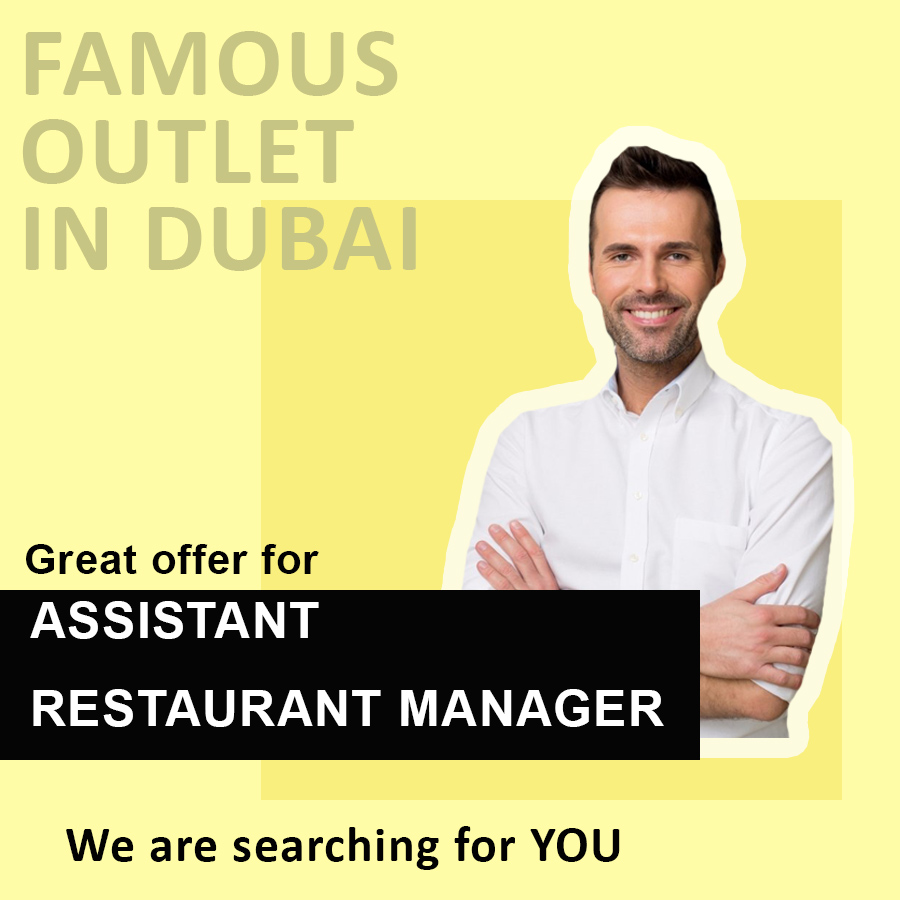 A wonderful opportunity for future Restaurant Managers.
Searching for Assistant Restaurant Manager salary up to 18 000 AED (4900 $) per month.
Requirements:
5 * Luxury environment background;
Italian profile or Italian culture knowledge;
Well-presented;
5+ years in F&B sphere;
Dubai experience (an advantage);
Strong communication and analytical skills.
Obligations:
Supervise and manage employees. Manage all day-to-day operations. Understand employee positions well enough to perform duties in employees' absence;
Maintain service and sanitation standards in restaurant, bar/lounge and room service areas;
Review staffing levels to ensure that guest service, operational needs and financial objectives are met;
Utilize interpersonal and communication skills to lead, influence, and encourage others; advocate sound financial/business decision making; demonstrate honesty/integrity; lead by example;
Provide services that are above and beyond for customer satisfaction and retention;
Handle guest problems and complaints;
Strive to improve service performance;
Provide information to supervisors, co-workers, and subordinates by telephone, in written form, e-mail, or in person;
Supervise daily shift operations.
Working conditions:
Basic salary up to 18000 AED (4900$) + tips ;
Globally well-known luxury outlet located in Dubai;
Official employment with UAE Laws;
Employer provides medical insurance and covers flight/visa costs;
Temporary accommodation on arrival can be organized.
If you are interested in this job position we would be glad to revise your CV: info@ukrstaff.com
In subject please mention: CV4ARM
P.S. – Lacking experience but are strongly willing to take this opportunity? Please send your CV and a 1-minute video (that will include your introduction, brief description of your experience and skills and explanation WHY you want this job) via Viber/Whatsapp/Telegram +380984747755.