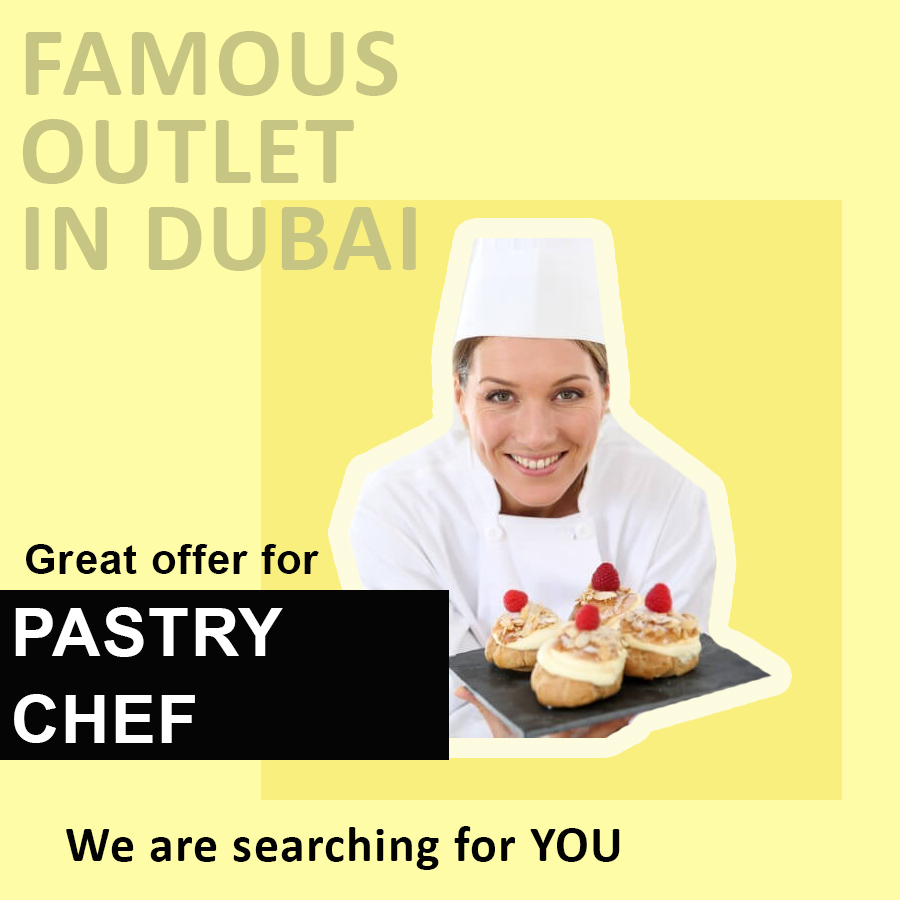 Great offer for Pastry Chef willing to master skills and widen experience.
Searching for Pastry Chef high salary level, negotiable.
Requirements:
5 * Luxury environment background;
Italian profile or Italian culture knowledge;
Well-presented;
5+ years in F&B sphere;
Dubai experience (an advantage);
Outstanding knowledge of ingredients;
Portfolio of works is a must.
Obligations:
Assign tasks, hire the right people, motivate workers in a high stress environment;
Make sure each piece of food is safe, prepared correctly and tasty.
Balancing expenses with profits, managing staff, minimizing waste, and more
Maintain service and sanitation standards.
Working conditions:
Globally well-known luxury outlet located in Dubai;
Official employment with UAE Laws;
Employer provides medical insurance and covers flight/visa costs
Temporary accommodation on arrival can be organized.
If you are interested in this job position we would be glad to revise your CV: info@ukrstaff.com
In subject please mention: CV4PC
P.S. – Lacking experience but are strongly willing to take this opportunity? Please send your CV and a 1-minute video (that will include your introduction, brief description of your experience and skills and explanation WHY you want this job) via Viber/Whatsapp/Telegram +380984747755.